Skin Needling
Our Clinic has invested in the first microneedling device, that has gained the approval from both the Australian,Therapeutic Goods Administration (TGA) and the US Food and Drug Administration (FDA).
The SkinPen by Bellus Medical has scientific and clinical proof that it can effectively treat acne scars for ages 22 and up. This device can also treat other skin conditions such as scarring, Melasma as well as improving skin health and appearance.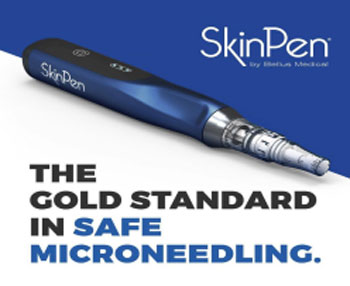 Electrolysis (Permanent Hair Removal)
To date, Electrolysis is still considered the only permanent hair removal method available. It is a very old technique, however very effective at the hands of the right electrologist. The method used in our clinic in thermolysis, which consists of short pulsed microcurrent which effectively removes the hairs without resistance. Electrolysis can be a very complementary method to laser, especially once treating facial hairs that are white and laser cannot treat.
Treatment is performed fortnightly, the length of treatments required is dependent on your individual hair growth cycle and your hair?s response.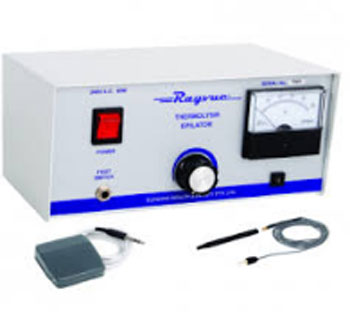 Diathermy
Diathermy is a short wave microcurrent treatment that effectively treats facial telangiectasia, moles, seborrheic Keratosis and skin tags.
Downtime is minimal with this treatment, however the results are immediate and long lasting. This treatment is an alternative to Laser if you wish to treat those lesions without the use of irradiation.
Chemical Peels
Hearing this word might sometimes be daunting especially if you have not yet tried it. Chemical Peels range from Glycolic to lactic, Salysilic or enzyme based.
They all work by improving the health and appearance of skin. They differ in how they are delivered, however they essentially all remove the first layer of skin known as the stratum corneum, cause an inflammatory response, thus causing it to grow back healthier and younger looking.
Please refer to our extensive peels menu, and discuss your options with your clinician at your next free consultation.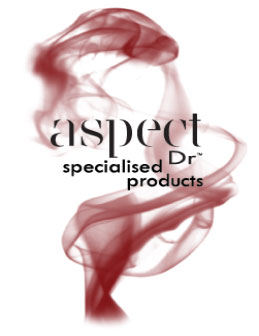 Cosmelan Peel
Pigmentation concerns are a growing, global issue; they affect more than 90% of adults over the age of 50. Regardless of skin color, they are a significant issue because of their unattractive appearance and negative psychological and emotional impact, affecting quality of life.
Skin hyperpigmentation is caused by abnormal production of melanin, the pigment responsible for skin color, and is a consequence of uncontrolled, localized overproduction of melanin by the melanocytes, causing irregular skin coloration and dark spots.
Cosmelan professional depigmenting treatment designed to eliminate or reduce dark spots of melanic origin on skin, while unifying the skin tone and enhancing skin luminosity.
Facials
DermaMedica offers a range of medi-facial therapy treatments to assist in addressing your skin concerns. Facial treatments are performed not only for relaxation purposes, however to insure skin health and integrity are maintained. Your clinician will discuss your options and skin needs at your next free consultation.
LED Phototherapy
LED Phototherapy has 3 wavelength, RED, BLUE & Near Infrared.
Each light has a different wavelength and thus a different function.
LED is unlike laser, it uses continuous light rather than light pulses. It is non-thermal and non- invasive, making it safe to use 3 times per week.
LED is suitable for all skin types, unless contraindicated, and is used in treating various skin conditions such as vitiligo, eczema, psoriasis, ageing, acne and healing post invasive skin treatments.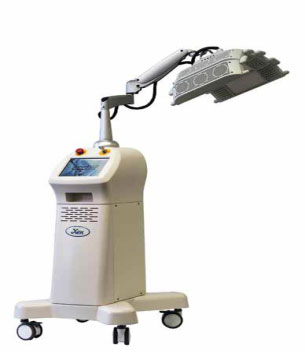 Microdermabrasion
Microdermabrasion is the application of a hand-held device, with a diamond head tip, for the resurfacing of the skin via the production of a superficial controlled injury, for the rejuvenation and renewal of the skin surface.
The repetitive intraepidermal injury may cause gradual improvement in damaged skin, by stimulating fibroblast proliferation and collagen production, leading to new collagen deposition in the dermis.
Proposed uses for microdermabrasion include the management of fine rhytids (fine lines and wrinkles), photoaging, mild surgical and acne scars, solar lentigos, mild surgical and acne scars, Straie (stretch marks), and the breakdown of melasma.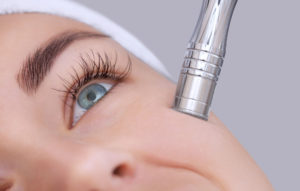 Extractions
Clean and clear your skin from impurities, including black heads (comedones) and white heads (milia). This procedure can be done in both ways, either traditionally using a Thermo Needle and a metal extractor, or depending on the area and depth of the comedone, using electrocurrent to help release the impurities.
Eyebrow & Eyelash Tint
Are you sick of applying mascara everyday and drawing your eyebrows in? Then this treatment is just for you. Your eyebrows and eyelashes will be tinted in your preferred color and will last for up to two weeks. This will save you precious time in the morning and you will be ready to take on the day at a drop of a hat.
Eyebrow Shape
Eyebrows define your face. Why not give your eyebrows a much needed makeover with his treatment, and allow them to make a statement on your behalf !